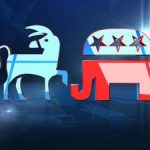 There's still time to submit your questions for the next episode of Meet Your Legislators.
Area lawmakers will discuss the status of bills at the Statehouse Saturday, February 22nd on the Meet Your Legislators program on Vincennes PBS.
State Representatives Bruce Borders (District 45), Shane Lindauer (District 63) and Matt Hostettler (District 64) have been invited to address issues that matter most to Indiana voters.
The public is invited to attend the program, which will be held in Studio A of Davis Hall on the Vincennes University Campus.
Persons with questions for lawmakers can email them to firstcitynews@vinu.edu.
The show will be recorded Saturday, February 22nd, at 9:00 a.m. and will be broadcast later in the day at 8:00 p.m. on Vincennes PBS.