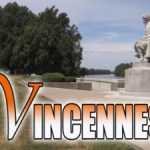 A trio of location attractions have been named some of the best historical stops throughout the state.
In Visit Indiana's most recent list in the 20 IN 20 series, the website takes a look at the best attractions throughout the Hoosier state, rooted in state history.
On that list are the George Rogers Clark National Historical Park, Vincennes State Historic Site and Grouseland.
The list also highlights nearby attractions such as the New Harmony State Historic Site, Monastery of the Immaculate Conception in Ferdinand and Angel Mounds State Historic Site in Evansville.
To view a full list of the most recent entry in the 20 IN 20 series, you can go to VisitIndiana.com.