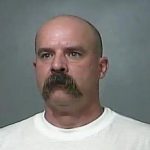 A Terre Haute firefighter accused of child molestation is dead. That's according to the Vigo County Coroner's Office.
The Vigo County Sheriff's Office says Rodger Plunkett, II was found dead at his home early Thursday.
Plunkett sent separate time-delayed messages to at least two people, including his wife a staff member at our media partner, WTHI.
The message said Plunkett would have taken his own life by the time the message was read.
Plunkett was charged with five counts of child molestation in September of 2019.
Court documents point to Plunkett being was accused of molesting two girls between 1998 and 2005.
Chief Jeff Fisher pushed for Plunkett's termination with the Fire Department, although the Fire Merit Commission voted to suspend Plunkett without pay in November of 2019, pending the result of the criminal case. An appeal had been filed by Chief Fisher.