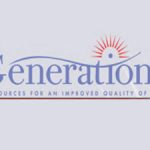 Generations is once again providing Tax Counseling for the elderly in Knox County.
The program provides free assistance to low income, elderly and special needs taxpayers in filling out both federal and state tax forms.
Volunteers have completed their certification with the Internal Revenue Service, and they are now available to complete tax forms at Bettye J. McCormick Senior Center in Vincennes.
Appointments are necessary. To make an appointment you can call 812-882-2285.
The Tax Counselors are available Tuesdays thru Fridays from 9 am to 2 pm.
Individuals are asked to bring their photo ID, Social Security card for yourself and dependents, all tax forms, a copy of last year's taxes, property tax statement for homeowners and landlord's name and address for renters.
For direct deposit of tax refunds, you will need your banks routing number and account number.