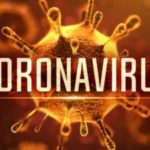 The Indiana State Department of Health's Sunday update on COVID-19 shows the positive cases has risen to 259.
That's out of 1,960 total tested.
There have been 7 deaths reported. Allen County officials released the state's seventh death Sunday night. Marion County had its third death, while another patient passed away in Scott County. Scott County officials say the patient was in their 50's with a pre-existing condition.
Dubois County now has one case, along with Monroe County. State officials say there is NOT a positive case in Greene. They say that case was actually negative was reported incorrectly to the state.
A fourth death out of Delaware Co. was reported Saturday.
Meanwhile Vigo County remains listed as having two cases and Vanderburgh Co. has one reported.
Marion County has 82 positive cases, while Hamilton County has 18 and Johnson County has 12.
According to the State Department of Health, one of the state's cases involves a minor.
The number of cases getting tested are growing exponentially, in part of better access to testing.
State Health Commissioner Kris Box says Eli Lilly is ramping up testing, to the point that it will begin processing several hundred tests per day by the end of the weekend. And new guidance from the Centers for Disease Control and Prevention are offering alternative testing options for laboratories.
In Knox County as 12pm Sunday, Dr. Scott Stine says two tests have come back negative, while they are waiting for more results to come back.