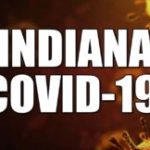 The Indiana State Department of Health has updated the state's positive COVID-19 cases.
Indiana now has 645 positive cases of the virus throughout the state.
There have now been 4,651 Hoosiers tested.
A total of 17 deaths have occurred throughout the state.
Local counties with positive results include Gibson, Sullivan, and Dubois.
Numbers are updated on a daily basis at 10 am on the in.gov website.