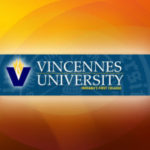 Vincennes University will soon be used as a State COVID-19 testing site.
VU will now be the state testing site in Vincennes instead of the National Guard Armory.
VU President Chuck Johnson says the university has agreed to  allow the use of Green Activities Center for an initial period of May 26 through June 29.
The site will be managed by Logistics Health Inc., a unit of OptumServe Health Services.
Johnson says Hoosiers who have symptoms of COVID-19 and those who have been exposed and need a test in order to return to work are encouraged to visit the testing site for free testing.
Individuals without symptoms who are at high risk because they are over age 65, have diabetes, obesity, high blood pressure, or another underlying condition, also are encouraged to get tested.
Those wishing to be tested must go online to https://lhi.care/covidtesting or call 888-634-1116 to schedule a test.
Johnson added that an area of the Green Activities Center parking lot will be blocked off for those showing up to be tested.