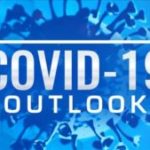 The Indiana State Department of Health is now reporting 32,078 diagnosed cases of COVID-19.
1,850 deaths have been reported to the state to date.
Out of the 230,749 Hoosiers that have been tested for the virus, 13.9% of those test results are coming back positive.
Locally, Greene county is up to 167 cases and 24 deaths.
Daviess has 82 cases of the illness and 16 deaths.
Sullivan is now at 32 and one death.
Knox county is up to 25 cases of the virus.
Two additional cases were reported over the holiday weekend.
One patient was originally in the hospital, but has been released and is doing well in home quarantine.
Out of the four current COVID-19 patients, one patient is set to be released tomorrow, while another should be released on Saturday.