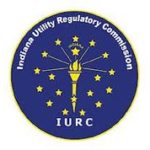 The Indiana Utility Regulatory Commission issued an order today.
The agency lowered Duke Energy Indiana's revenue increase request by 60%.
Duke Energy initially requested $395-million, though the company later changed it to $362-million.
The IURC's decision lowered that to $146 million.
The agency says it made this decision to reduce the impact on customers.
The increase will happen in two phases.
Officials also decided to transitions the cost recovery of the company's Edwardsport plant into base rates.
The IURC also issued another order.
This one denied utilities request for lost revenue because of the COVID-19 pandemic.
In this same order, officials extended the ban on utility disconnections through August 14th.
For a closer look at these documents, you can click here.