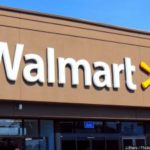 A large store chain will now require face masks starting Monday, July 20th.
All Walmart and Sam Club stores will now require shoppers to wear face masks.
Walmart officials share that this simple step can help the safety of others during the pandemic.
Employees will be receiving training to help make wearing a mask as simple as possible for customers.
All stores will also have a single entrance at this time.