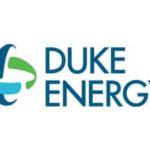 Duke Energy will continue to suspend service disconnections for non-payment for an additional month.
That plan goes beyond the State of Indiana's current ban on non-payment disconnections.
Duke Energy customers having financial difficulties due to COVID-19 now have until September 15th to settle their accounts or make payment arrangements.
They offer payment plans for up to six months while encouraging eligible customers to take advantage of Low Income Home Energy Assistance Program Funds.
The funds are available through statewide community action agencies due to the pandemic.