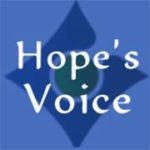 Tomorrow marks the first day of October.
That makes it Domestic Violence Awareness month.
Officials with Hope's Voice announced a new project.
The organization is teaming up with the city of Vincennes to bring a pocket park to the area of 8th and Scott Streets.
That's by Saint John Lutheran Church.
The CDC, the Indiana Department of Health and the Indiana Coalition against domestic violence will help to pay for this park.
Officials say they hope this park will be a safe space in the community for neighbors to connect.
They say violence is less likely to happen in happier, healthy places.