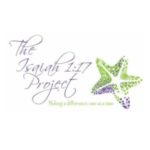 The Isaiah 1:17 Project needs your help.
They are having an October bib drive.
Bibs can be dropped off at a number of collection sites.
They are Moore & Miller, Wild Rose Boutique, Sunsational Tans, I Hart Ice Cream and South Knox High School.
The Isaiah 1:17 Project has the goal of providing children going into foster care with something of their own.
To learn more about the Isaiah 1:17 Project, you can click here.