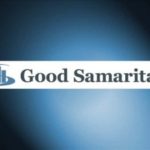 Good Samaritan Hospital gave its weekly covid-19 address on Monday.
Knox County has had over 1,700 cases since the pandemic began and there are currently 400 active cases in the community.
Good Samaritan Hospital COO Adam Thacker says over 55% of the total cases have come about very recently.
Officials say it is  time to buckle down and stay conscious of staying safe, as well as any symptoms you or your loved ones may show.
The current forecast is calling for Sunny and in the 55 degree range on Thanksgiving Day this Thursday.
With good weather it's recommended if you do try to have a celebration do it outdoors in open air to reduce the chance of spreading COVID.