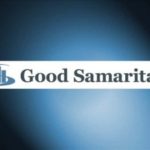 More than 12-thousand people have been vaccinated against covid-19 at Good Samaritan Hospital.
This is according to hospital officials.
They gave an update earlier today on where covid stands in the community.
Officials say they think this number plays a major role in the rapid decline of covid-19 in the community.
Right now there are only 18 active covid-19 cases in the county.
If this trend continues, officials say they expect Knox County to enter blue on the state's covid-19 metrics map.
Officials also shed light on one of the most common questions they receive.
When will the community be done with masks?
Officials say while numbers are trending down, don't expect to be done with them anytime soon.
In addition to the hospital and Knox County Health Clinic, WalMart is now offering the covid-19 vaccine.
Officials say they're gearing up to give about 400 vaccines a week.