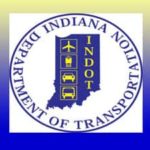 A local agency wants to give you a chance to join the team.
The Indiana Department of Transportation is holding a virtual job fair next Wednesday.
That's April 14th.
You have an opportunity to join two sessions.
The first is at 12 pm and the second is at 4 pm.
During both sessions, you'll learn more about job opportunities at INDOT and what skill-set the agency is looking for.
Officials say they'll be using Microsoft Team software for the fair.
You'll have to have this installed on your devices in order to join.
You can visit the INDOT Vincennes District's Facebook page for more information on how to take part in the fair.