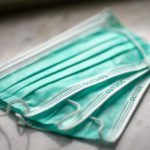 The Knox County Jail is lifting it's COVID restrictions.
Sheriff Doug Vantlin is giving some credit to the inmates of the jail for helping make lifting restrictions possible.
He tells WTHI that over 130 inmates volunteered to get vaccinated.
Corrections officers are no longer required to wear masks in the jail pod.
Outside organizations like Life After Meth and other ministries are also now being allowed back in.