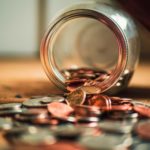 Vincennes University's public hearing this morning centered on proposed tuition increases approved by the Finance and Revenue Committee.
Included in the proposal is an increase in room and board, however, back in April, the university announced scholarships up to $5000 per school year to all incoming and eligible returning students in the coming academic year.
Officials say that actually amounts to a nearly 30% savings in housing costs at Indiana's First College for 2021-22.
In a recent interview with VU Broadcasting, University President Dr. Chuck Johnson says that housing scholarship is renewable for up to 2 years…
For more information check out the website vinu.edu.
When students apply for housing they will automatically receive the housing scholarship.