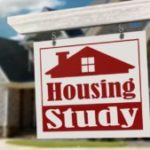 The results of a months long study on housing availability and costs in Knox County will be released later today.
Thomas P. Miller and Associates of Indianapolis, a business management consultant, conducted the study paid for by several entities in Knox County including local government, Knox County Indiana Economic Development, Vincennes University and Good Samaritan Hospital.
Knox County Indiana Economic Development CEO Chris Pfaff (faff like laugh) has told reporters the study validates what most already knew which is Knox County needs more affordable housing especially for those in the 30 to one hundred thousand dollar per year income range.
A presentation of the study will be at 2 today at the Learning Resource Center Room 112 on the Vincennes University Campus.  The presentation is open to the public.