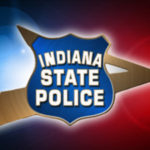 A southern Indiana State Police Post is being honored with a historic marker.
The Jasper Post on Newton Street is the last remaining Works Progress Administration Post still being used by the state police.
The WPA was an agency created under President Franklin Roosevelt nearly 90 years ago under his New Deal Program.
The post was built in 1937 and opened in 1938.
The radio tower at the post was one of five throughout the state that brought in a new era of policing in Indiana.
A ceremony is set for next Wednesday, July 28th, at 11-am at the post to dedicate the new historical marker which was approved by the Indiana Historical Bureau.