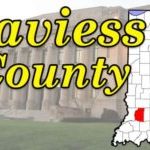 The Daviess County Health Department is giving people another opportunity to get vaccinated.
The department teamed up with Barr-Reeve Community Schools to hold a second free covid-19 vaccine clinic for people 12 and older.
People who had their first dose on August 23rd can go to this clinic for their second dose.
Organizers say anyone who wants their first dose is welcome but they will need to schedule their second dose at the health department.
The clinic will take place on September 17th at Barr-Reeve Middle/High School.
It takes place from 1 to 3:20 pm for students and staff and 3:30 to 6 pm for the public.
Health officials will offer both Moderna and the Pfizer vaccines;
However, people between 12 and 18 can only receive the Pfizer vaccine.
People are asked to bring their insurance cards if they have one but the shot is free for everyone in Indiana.