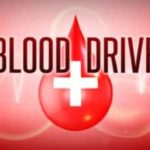 People in Vincennes will have another opportunity to help save a life.
Vincennes University is hosting a blood drive for the Versiti Blood Center on Tuesday, September 21st.
It will take place at the Student Rec Center from 8 am until 12 pm.
Donors will receive a free T-shirt as well as a 10 dollar e-gift card while supplies last.
Officials say right now the country is in the middle of an emergency blood shortage so any donation will go a long way.
Versiti Blood Center of Indiana says every two seconds someone in the United States is in need of blood.