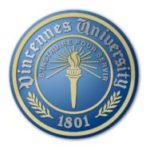 One local college is giving you the opportunity to take charge of your health.
Vincennes University is hosting a health promotion fair on Monday.
It begins at 8:30 am and will last until 5 pm with a break from noon to one.
The health fair is open to the public and Vincennes University faculty and staff.
The Associate of Nursing Program is hosting the fair which features educational booths from nursing students as well as free blood pressure, height, weight, and BMI screenings.
Organizers say there's also an opportunity to win prizes from local businesses.
All of this takes place on Monday at the Vincennes University PE Complex's Upper Deck.