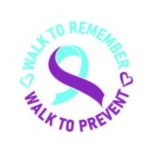 It is Suicide Awareness month and Vincennes University is holding an event to spread information.
The VU counseling department, partnered with Good Samaritan and Mental Health America, is holding a suicide prevention walk tomorrow at 9:00 am.
The event takes place at the outdoor track on the Vincennes University campus.
The event is free and you can choose between a half-mile, one-mile, or three-mile walk.
Kathy Evans, a counselor at VU, talks about Mental Health America and their phrase "before phase 4".
If you or someone close to you are experiencing suicidal thoughts, seek out help from a professional or someone you trust.
Fighting that battle on your own is hard, so finding resources in the community will help you.
Again the event starts tomorrow at 9 am at the VU outdoor track.