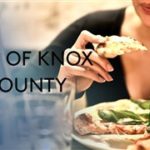 The Taste of Knox County is back.
The Knox County Chamber of Commerce today announced that the one-week event begins October 25th.
Chamber officials describe it as Knox County's premiere dining experience giving area residents a chance to take advantage of deals offered at participating restaurants throughout the county.
Dozens of establishments will participate.
The public can be involved in several ways and possibly win prizes.
The Chamber continues to solicit any restaurants that may want to be a part of the event.
More information is available by emailing info@knoxcountychamber.com or calling 812-882-6440.