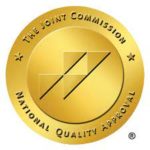 Good Samaritan Hospital's Stroke Center has received accreditation from the Joint Commission.
The Joint Commission, an accreditation group, helps organizations with quality improvement and patient safety in healthcare.
The commission conducted an unannounced on site visit to Good Sam's Stroke Services Department in August and evaluated the center's compliance in several areas related to the care of stroke patients.
After the review, the commission has awarded the Stroke Center with it's Gold Seal of Approval.
Stroke Program Coordinator Erika Watts says she's very proud of the Stroke Services Team for everything that has been accomplished to demonstrated the center's commitment to those impacted by stroke in Knox and surrounding counties in Indiana and Illinois.