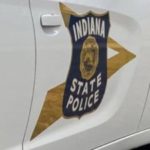 Registration is underway for the Indiana State Police Career Camp.
It's for students entering high school or who recently graduated and have not yet attended a college.
The camp is co-ed and is directed by state troopers throughout Indiana and campers can learn what it takes to be a state police officer.
Students learn about physical training, police equipment, crime scene investigations, and more.
Trooper Lee with the Evansville post says this training will help even if the student doesn't want to go into law enforcement.
The camp is from June 19th through the 24th at Vincennes University.
To register, visit trooper.org.