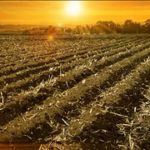 You still have a few days left to sign up for a unique opportunity at a local business incubator.
The Pantheon in Vincennes teamed up with the Purdue University-Knox County Extension to host a Field Day.
It will take place on August 23rd beginning at 9 am.
The hosts will teach people in the agriculture business about sprayer drone technology.
The event is free to attend and lunch will be provided.
The deadline to sign up is this Friday, August 19th.
If you'd like to register for the class, all you have to do is call 812-882-3509.