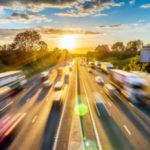 The U.S. Department of Transportation announced its giving more than 800 million dollars to communities across the state, including right here in southern Indiana.
The money is part of the Safe Streets and Roads for All grant program.
It aims to prevent deaths and serious injuries on US roads.
In southern Indiana, Dubois County will receive some of this money.
Around 84 thousand dollars has been allocated to the county.
The Dubois County Highway Department will use the money for its action plan.
The next funding opportunity for the grant program will take place in April.