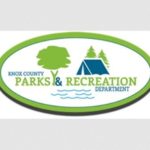 Information is coming out about a recent survey the Knox County Parks Board sent out in March.
Jessica Sandcork gave a brief overview of the results to the board on Wednesday saying she received over 400 responses from county residents.
One of the questions asked citizens to state what they think makes the park valuable.
75% or more of the respondents said they like a place to sit, picnic spaces, cleanliness, and having access to bathrooms.
50% said play areas, mowed lawns, biking and walking, lighting, signs that are easy to understand, affordable admission to events, ADA compliance, and smoke and tobacco-free areas.
When asked to rank the importance between an ADA-accessible playground, nature programs, special events, improvements in existing park features, and accessibility and park navigation.
Out of those, improvements to park features were ranked first with the ADA-accessible playground a close second.
Finally, the community was asked to rank the Knox County Parks on a scale of 1-5
Ouabache Trails averaged 4/5, Hillcrest Park 3/5, Fox Ridge 4/5, Emision Mills was a 1/5, and Pyramid Mounds Park averaged 3/5.
Knox County Parks Board President Tina Kunkler–Laake says they will use this information to update their five-year plan.