Welcome to the Blazer Job Board: Scroll Down the page for a complete listing of employers and job opportunities.
___________________________________________________________________
Perdue has open position for their production line – Day and Night Shifts in the Deboning Departments.
Perdue Farms Jobs – Jobs in Washington, IN
____________________________________________________________________
Senior Reporter/Producer
Vincennes PBS/WVUT, WVUB-FM, WFML-FM
Full Time Professional Staff Position
SUMMARY
Vincennes University Broadcasting is seeking an energetic, organized and experienced broadcast journalist to join our multimedia newsroom as the Senior Reporter/Producer.
This is a full-time professional staff position, with benefits, and a standard schedule of Monday through Friday 6am to 2:30pm, subject to change.
This position reports to the News Director.
ESSENTIAL DUTIES AND RESPONSIBILITIES:
Write broadcast news stories for multiple platforms, including television, radio and web
Serve as morning radio news anchor for stations
Cover civic meetings and community events for the purpose of gathering news content
Have a strong understanding of the latest technology used in the newsroom, including best practices of social media
Record and edit audio for radio newscasts
Shoot and edit video when needed
Interview subjects for radio and television news
Mentor, manage and work well with students assigned to cover news
Create creative content and news for the stations' websites
Create graphics for the TV newscast and websites
Have the ability to multi-task and deliver high-quality work under tight deadlines
Serve as spokesperson and representative of the stations in public
Assist in booking guests, as well as producing and hosting Vincennes PBS's public affairs program First City Focus
Manage social media for the stations, including managing students posting on behalf of the stations
Help organize and participate in special station events and community functions
Any other duties assigned by News Director
POSITION REQUIREMENTS:
Bachelors or Associates Degree in Broadcasting or related field
At least 5 years of experience the broadcast journalism field
Must be able to effectively communicate with members of the public, staff and students
Interested applicants should submit a cover letter, resume and contact information for three references to Vincennes University, Human Resources, 1002 North First Street, Vincennes, IN 47591 or email to jobs@vinu.edu.
Applications will be accepted until the position is filled. Interviews will be held concurrently.
Vincennes University is committed to diversity in the college community.
AA/EOE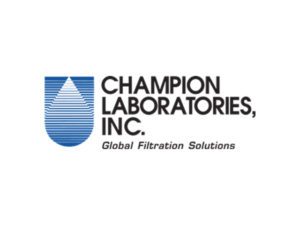 CHAMPION LABORATORIES
Their business has increased and they are expanding their workforce with new positions. They have open positions for General Assembly, Machine Set-up, Fork Truck Drivers and other skilled opportunities.
Full time jobs – great benefits!
Jobs at Champion Laboratories are full time, with pay increases, insurance, paid holidays, vacation and 401(k).
You may apply immediately at Champion Laboratories in Albion or submit a resume to ChampionHR@champlabs.com
More information is available on their Facebook page.
Champion Laboratories is an Equal Opportunity Employer.
____________________________________________________________________
YMCA of Vincennes
Career Opportunities available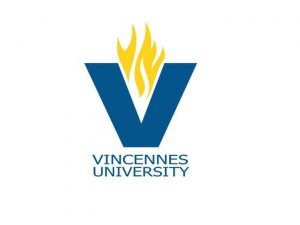 Vincennes University Employment opportunities