We are all performers. We need to be able to effectively complete the tasks that are required of us. The Mental Skills Minute has been developed to provide you with assistance in your pursuit of success and performance excellence. Follow along weekly as we delve into the different areas of your thoughts, emotions, and physical behaviors that will shed light on how you can learn and change to be the best you can be.
Listen for the Mental Skills Minute each week, Monday through Saturday, on Blazer 91.1 WVUB. You can also access current and past episodes below.
ABOUT OUR HOST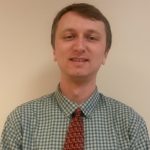 I am a creative and passionate learner who loves designing innovative learning experiences for myself and others. For the past 8 years, I have been doing this at Vincennes University. Presently, I help students learn in classes ranging from research and ethics in the social sciences to the psychological aspects of sports performance. It is engaging and rewarding work.
From the time that I was introduced to the field of psychology, I was hooked. In psychology, we really study and strive to understand why we do the things we do. There is so much that can be applied to our daily lives that will help improve who we are and what we do. That is what I look to share with others as much as I can.
MENTAL SKILLS MINUTES Set A
Episode #1 Death of Development
Episode #2 Freedom of Thought
Episode #3 Goals
Episode #4 Intention Drives Attention
Episode #5 Mental Split Personality
Episode # 6 Positive Emotion
Episode #7 Self- Referencing
Episode # 8  Self Regulation
Episode #9 We are our Habits
MENTAL SKILLS MINUTES Set B
Episode #1   The Whole Person
Episode #2  Your Why
Episode #3 Choice & Responsibility
Episode #4 Stress
Episode #5 Obstacles
Episode #6 Self Awareness-Part 1
Episode #7 Self Awareness-Part 2
Episode #8 Focus
Episode #9 Goals
Episode #10 Self Talk